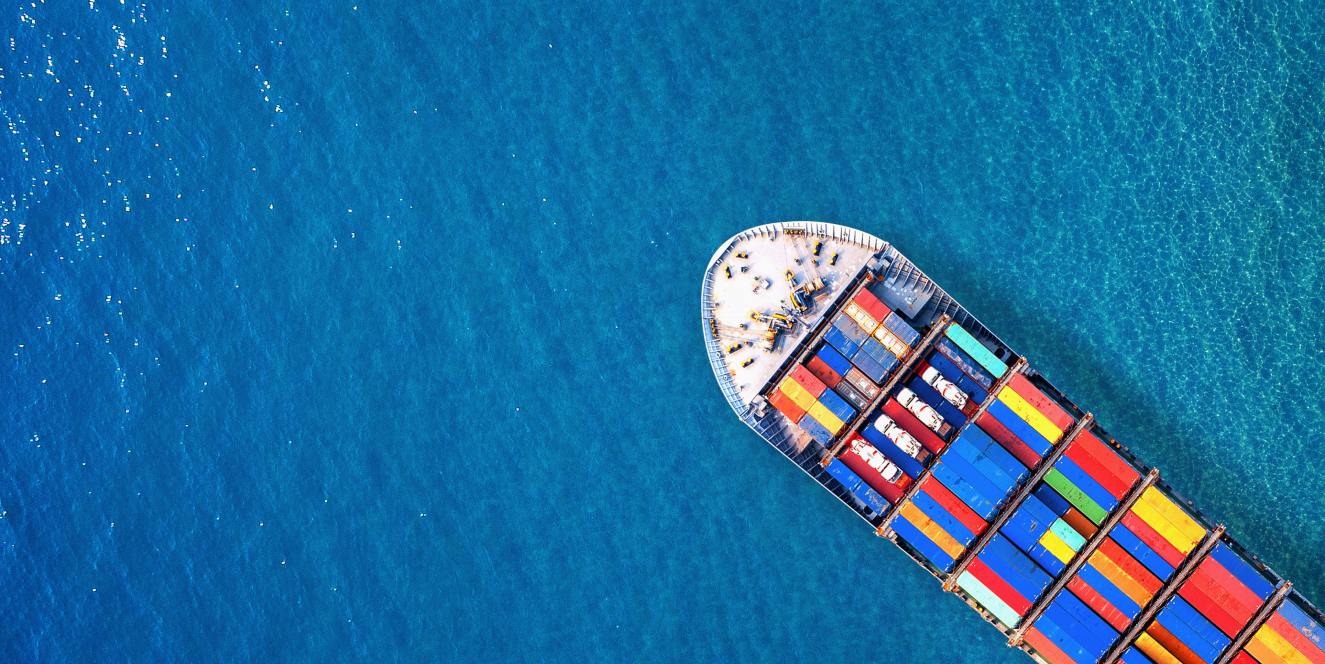 Delivery & Logistics ERP Software for easier distribution management
ERP software development for logistical issues is an efficient solution to handle shipping and freight administration. Moreover, it allows you to avoid the complexities of storage, warehousing, and supply chain management. To optimize shipments planning and work scheduling, modern ERP systems include advanced capabilities such as predictive analytics and BI tools. Freight tracking, distribution channels, workforce management, and other capabilities are also available.
The Delivery & Logistics Module is frequently seen as the foundation of a company's supply chain, and it requires quality-driven and efficient operations to keep the machinery going. The Delivery & Logistics Module connects delivery and procurement. With this module, you have total control over the entering transportation of products, the in-house administration of products, and the export flow of goods. Throughout the delivery process, suppliers' data, communications, and order history are accessible.
Effective Reception
Supervise all inbound items and monitor the delivery process and traceability standards. Correct goods receipts are required for warehouse procedures to work properly.
Maintenance of Warehouses
By regularly alerting the system regarding stock locations, you may optimize the storage and movement of items inside your storage facility and achieve more effective strategic planning procedures.
Smart Shipment
Rest assured that your client will get the correct item at the correct time and with the correct documentation. Bundle orders and work more effectively to save on shipping and administrative expenses.
To pull off complicated logistical tasks, businesses seek optimization through advanced technologies, 360-degree transparency, and future-proofed intelligence-embedded solutions.
The core capabilities can include:
✔ Improved inventory monitoring and business performance
Anticipation of stock outs or overstocking via analyzing history and present stock levels
Ad hoc planning and inventory placement monitoring are facilitated in production, distribution, and main storage facilities
Maintaining adjustments in demand and supply
✔ Capabilities for real-time warehouse management
KPI-oriented warehouse management
Numerous customization opportunities
Dashboard for analyzing inbound and outbound transactions
User-defined business rules for put-away, selection, replenishment, and returns Service-oriented architecture
✔ Inbound and outbound shipment tracking in real time
Guaranteed accuracy of deadline expectations
Material availability, providers, production, and shipping capabilities are used to generate orders
Supply and storage are automatically allocated based on channel, client, or goods
Delivery capability and potential risks assessment
Administration of several hubs
Manual transfer updates
Control of warehouse picks and carrier deliveries.
Processing of exceptions
✔ Analytical tools and interactive dashboards that show crucial key performance metrics
The ratio of deliveries that arrive on time
Increase in levels of customer service
The average price per shipping
Acceleration of shipment numbers
Personal provider performance ratio
✔ Improved asset management capabilities
Minimization of operating expenses and risks through the optimal resource distribution, monitoring, and utilization strategies
Storage capacity usage analytics reports
Guidelines for owning/hiring transportation and routes
Managing human resource efficiency
Early identification of income leakage and investment tracking
✔ Auto-integration and status messaging
Improvement of EDI/Web portal connectivity
Capability for multimodal shipping operation
Automatically-sent customer status updates
Appointment system and self-service dock
✔ Integrated logistics
Warehouse operation processes for supply, demand, and planning
Cooperation with business partners while guaranteeing compliance with industry standards for real-time information exchange and event management
Worldwide shipping via a centralized data input and monitoring system
Objectives for constant improvement in risk analytics in many aspects of data administration
✔ Performance assessment capabilities
Solutions for creating scorecards and portals for internal and external assessments
Customized reports that are created automatically or by hand
Data capture from external systems in order to use predictive and parallel performance evaluation for inter-departmental operations
Techniques for troubleshooting and auto-correction
Ready to start a project? Let's discuss the details!