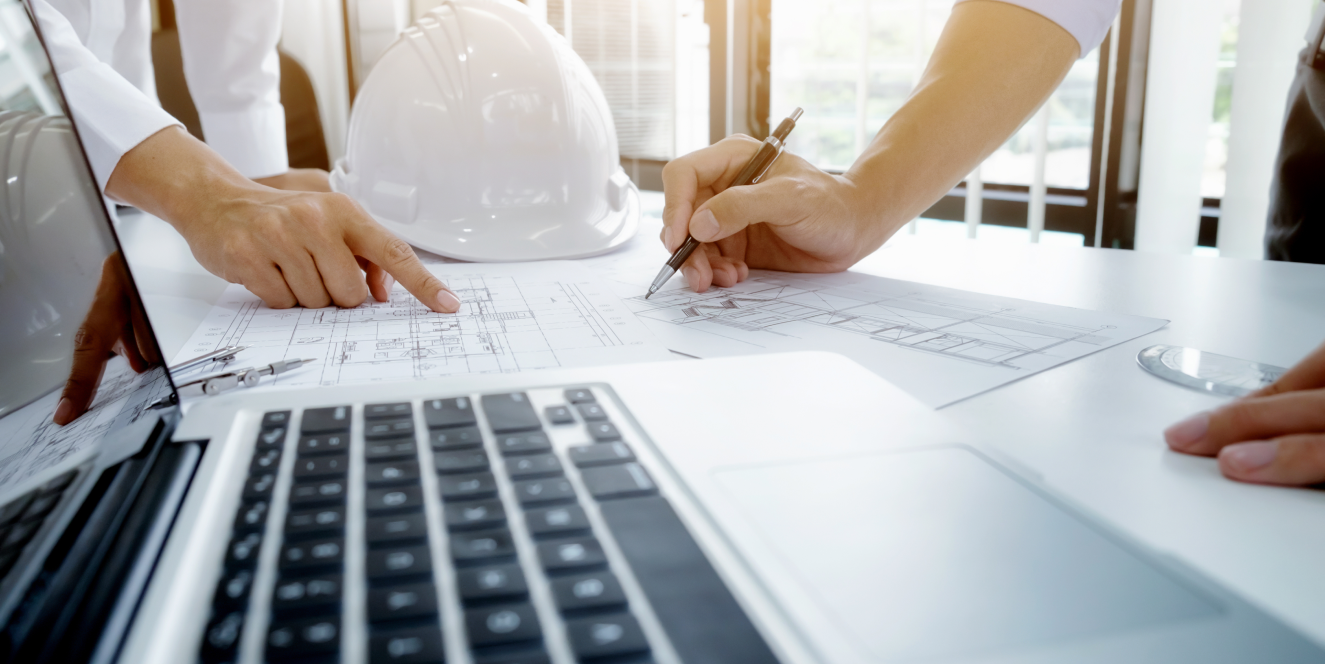 Engineering ERP Software for Guaranteed Boost of Efficiency
With automation, an ERP system for engineering may help you enhance the productivity of complicated projects, maintain service quality, decrease expenses, and meet client expectations.
Engineering businesses face a variety of challenges, including managing complicated tasks, rising expenses, and accounting. An ERP system may assist the industry in overcoming these obstacles and increasing productivity, maintaining high quality goods, meeting consumer aspirations, and surviving in this highly competitive environment.
Engineering companies benefit from the ERP system by streamlining business processes and tracking numerous departments. Its reporting system assists the organization in making key choices by visualizing data. The company receives an effective system for managing complex projects.
ERP software covers the complete project life cycle of an engineering sector, from obtaining sales information to joining forces to sell the product after manufacturing, maintaining inventories, and establishing quality control checks.
ERP software assists businesses in improving customer connections, increasing flexibility, improving decision-making, reducing project completion time, and lowering expenses.
ERP Software's financial and project management features may help an engineering firm unify all of its accountancy and operational processes. It aids the organization in meeting its objectives. An ERP software may aid with billing control, resource use, and cash flow optimization.
An ERP software's Inventory Module assists businesses with effective resource management, boosts inventory cost-effectiveness, and streamlines the material purchase process.
The ERP Accounting System assists in precisely tracking various cost aspects. It aids the firm in tracking its profitability. It guarantees that no entries are duplicated and that the data is correct.
Irwas is developed to match all of the needs of an engineering firm and is very expandable and customizable. It includes robust and comprehensive elements to assist you run your engineering firm from start to finish. It provides a wide array of engineering industry operations such as procurement, inventory management, sales & distribution, asset management, accounts, and so on.
Inventory Management Optimization
Real-time data that is precise.
Inventory requirements are accurately forecasted.
Delivery and selecting processes that are proficient.
Enhancing Customer Service
Customer data has been consolidated.
Customer segmentation upgraded.
Projected future enquiries.
Effective Financial Management
Profit and loss are accurately documented.
Financial report in real – time mode
Bank reconciliation resolved immediately.
Workforce Management Automation
Scheduling shifts is simple.
Commissions are calculated automatically.
Employee performance is monitored.
Enhancing Project Management
Better decision-making approach
Effortless interdepartmental cooperation
Easy budget management
Ready to start a project? Let's discuss the details!