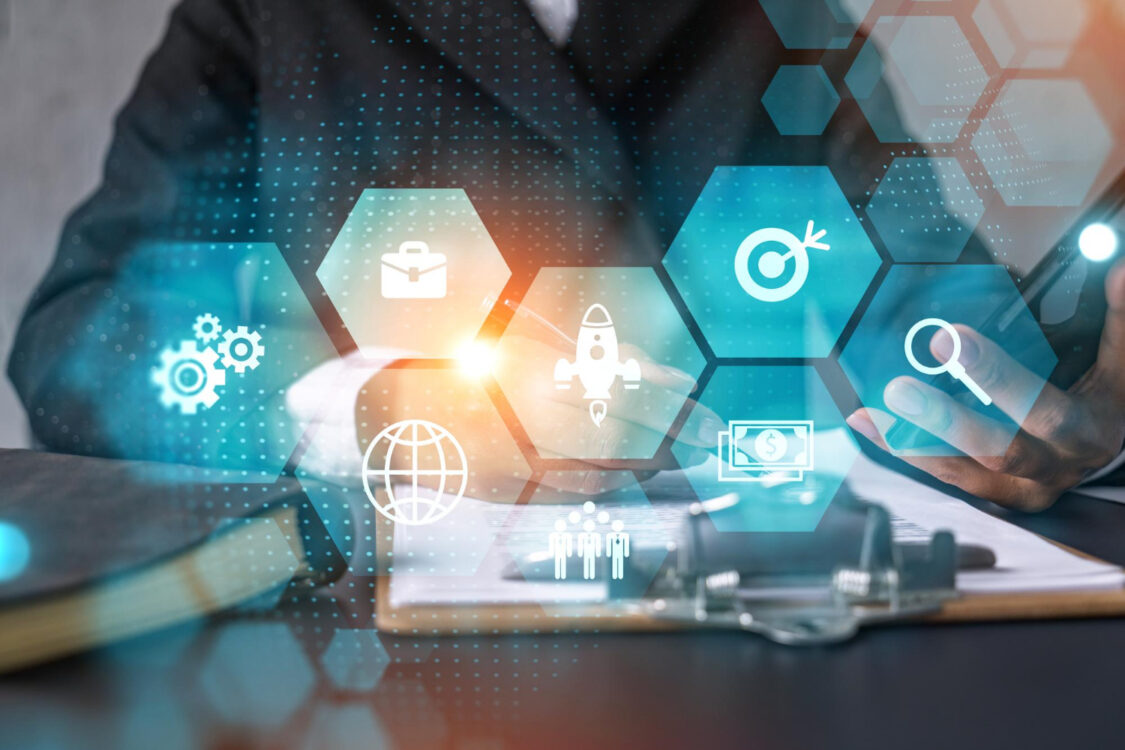 CRM systems are needed where there are customers. They are useful in any industry.
The introduction of these digital products allows businesses to solve a group of tasks: reduce the time for collecting customer data, get statistics on the work of the sales department, strengthen the effectiveness of specific managers, and automate business processes. CRM collects leads from different sources and customer service history in one place, allowing you to set up end-to-end analytics for marketing and integration with third-party services.
You can list and list, but I'm sure modern business already knows what the benefits of this tool are. And what kind of CRM to choose, on which engine to develop, how to configure and adapt it to the company's processes, remains a question for many. I will tell you, based on experience, what to pay attention to.
In order for CRM to become an effective tool in the company, when choosing it, consider:
CRM implementation tasks. We determine what the system will work with, which employees will use this tool and for what exactly.
Functional and visual elements. We decide how the CRM should look, what interface it will have, what statistics it will collect, in what form to submit reports, which modules and services to connect.
Business processes in the company. This is the main point, so let's talk about it in more detail. I recommend that you first carefully configure your business processes, and only then develop or choose a CRM. Adapting (breaking) processes to the limitations of CRM is always problematic and painful, and not always effective.
In this regard, custom CRM, in my opinion, is more advantageous than a boxed solution: it is easier to implement it taking into account the processes in a particular sales department than to implement a universal solution. Here the question arises: should I order CRM development?
When a ready-made CRM is enough for a business, and when to order a custom CRM
1. If you are thinking about implementing a ready-made CRM, you need to decide which one is suitable and whether it needs to be finalized.
In some cases, ready-made CRM systems are used immediately, without modification. So, a basic version with reduced functionality may be enough for the owner of the IP. And everything that departs from the classic template already requires implementation and proper configuration by specialists.
If the client's staff is around 500 people, he is guaranteed to need changes in the CRM: removing and adding new functions, cutting off what slows down the work, configuring the interface. A ready-made solution may not automate all processes in the sales department, and it needs to be strengthened.
The first thing I usually inform clients about is that a universal CRM and its templates may suit you, but be ready to customize it.
There are no two identical businesses. Setting up a CRM configuration requires investments and the work of experienced specialists. In terms of the scope of tasks, budget and deadlines, this is often comparable to developing a system from scratch.
Solutions tested by the market often cause businesses to have more confidence. But developers of well-known services are trying to cover the entire market and are adding more and more features. At the same time, not all available modules in the system are needed by a separate company. They slow down the system or do not fit the team for their intended purpose. So, many Bitrix 24 modules are convenient for working in sales, but not for marketers.
When changing the finished system, it may start to "glitch" or gradually turn into a set of a bunch of "crutches". Qualified developers prevent this problem by initially recommending to the client a successful boxed solution or the development of a custom product.
When implementing ready-made solutions, we at Irwas, as a rule:
We identify the needs of the client.
We define the main tasks that will be solved through CRM.
We collect data that will be transferred to the system.
We determine the system settings.
We set up integrations with other services.
We test the operation of the solution.
2. If you are thinking about custom CRM, you need to decide what it should be in order to close the business tasks.
We believe that custom CRM is a priority for any business that can afford it. There are many reasons for this. The main reason: the system developer chooses point tools, adapting them to the client's business, personnel and processes. It does not adapt to the typical structure of systems on the market. Custom development is relevant if an audit of ready-made CRM in the market has shown that the company's business processes are unconventional.
Usually clients ask how long it takes to develop a custom CRM and what budget it requires. I will tell you based on the experience of Irwas. My answers may surprise you.
The development of a custom CRM with a minimum set of functionality costs about $60,000. The final cost of the solution is determined by the level of the client's company, the complexity of integrations, and the interaction of the product with different systems. It can be $1,000,000.
Not all customers understand, but the cost of developing a CRM may be lower than buying a ready-made one and implementing it.
It depends on how many users you need to buy a license for in the finished product, and whether this number will grow; how much money will be spent on adapting and refining the system. To choose what is more economical for business: order a new system or buy a license for a ready-made one, consult with specialists. They will help to assess the prospects correctly.
If we share the experience of our team, we usually allocate top specialists (developers, analysts, designers) on the presale to dive into the project and make estimates. In order for a custom CRM to justify itself, it is important to deeply understand the features of the project and its pitfalls. Within 2-3 weeks, the team conducts problematic interviews, explores the market, fixes agreements, makes estimates. Since the future CRM should have a nice UX/UI, designers also start working at this stage.
The average development period of a CRM system is from 8 months. If you need a complex system, it will take more time.
And when will CRM pay off?
The payback of the solution depends on what methodology is being developed. The first results are immediately visible in Agile. If the work is on Scrum, the payback of the solution, in my opinion, is from 8 to 12 months.
If we return to the advantages of custom CRM systems, I would also note the reliability of protecting confidential data. The information is stored on the company's servers. Business does not depend on the supplier of a ready-made solution, changes in its policy and terms of cooperation. Custom development allows you to make a corporate interface, stylize it according to the wishes of the team.
The CRM system should be flexible and open to changes. Internal business processes change, are adjusted by the team, it is important to take this into account.
What can a CRM system be integrated with:
messengers, telephony,
forms on the website,
social networks,
chats,
callback widgets,
e-mail newsletters and push,
warehouse services,
1C-based products,
online stores and mobile applications,
booking services,
end-to-end analytics,
task messengers,
cartographic services.
It is important to focus on the most relevant services for the company and first of all connect them. In the future, you can add other integrations.
What else to consider when developing CRM
Let us look at the risks that one has to keep in mind while making a decision about a CRM system. The choice of CRM and its customization depends on who manages sales in the company.
The manner of management, the experience of top managers and the rules they have adopted decide. When the management changes, the CRM may change or be customized: it is being sharpened for new processes. But, unfortunately, it happens like this: one manager started a CRM in a company, and the other works in it. It may seem inconvenient to him and not suit the processes.
Allocate more time to analytics when developing CRM.
This will allow you to create a convenient, useful and easy-to-learn solution. Do not rush to implement CRM quickly if it is poorly thought out. No client has ever received positive emotions from this.)
CRM testing is an equally important stage of development.
CRM is the digital counterpart of the sales department. If there are failures and errors in the work, this can lead to large material losses (incorrect conclusions, figures, reputational risks).
CRM should reflect current processes in the sales department.
If the system does not reflect current processes, employees will work poorly in it, sabotage tasks and slowly get used to it. Or they will do part of the work in CRM, and the rest in other services, and complex work will not work.
Before starting the development of a custom CRM, test ready-made solutions.
Try to use trial versions, collect the experience of colleagues on the shop floor. Call agencies for consulting so that they advise the right solution and suggest whether there are many improvements to be made, or whether it will be difficult to customize. Irwas does such consultations for clients.
Do not confuse the concepts of CRM and intranet.
Do not throw intranet functionality, news feeds and other features on this sales tool. The speed of CRM and the convenience of working in it will suffer. This will also affect the user experience of employees.
A ready-made CRM should be intuitive.
Managers will need to be quickly trained to work in the system, show functions. The business has little time for this, it needs results. If the training is problematic, it will affect customer service and profits.
It is important to set up high-quality processing of the client base.
It is necessary to work out its algorithms. The base should be in constant motion, systematic work is being carried out with it.
How to understand that CRM discourages attachments?
Before implementing a CRM, the client's team must measure in detail all metrics related to sales, and then check them after starting work in the system. It should be deep analytics: NPS among employees and customers, bounce rate and other indicators.
If the indicators have increased significantly, then the goal has been achieved, and the product justifies itself. The attractiveness of the growth of indicators is assessed differently in different companies: for some, a fluctuation of 5% will be tangible and valuable, and for some, 50% is not enough.
The effectiveness of a CRM system is determined by how it copes with the tasks of the sales department:
collecting information and accounting of customers (history of requests, dialogues by phone, mail and messengers, purchase history, typology of customers by interest and loyalty,
sales management in the company (sales funnels, work regulations at sales stages, collecting applications from different sources in one interface, mailing by scenarios, etc.),
transaction management (collection of information about customers, products, stages of transactions, automatic transfer of transactions along the way by stages or between sales funnels),
end-to-end analytics (analyzing the customer's path to purchase, detailing information about lead sources, advertising channels, expenses, effectiveness of promotion tools, creating reports and dashboards),
personnel management – task lists and deadlines in the calendar, employee statistics, working with KPIs, tracking managers' workload, call analytics, time tracking,
automation of document flow — templates of standard documents with the possibility of autofill and editing, generation and sending of documents from the system, signatures and printing on documents.
Development and implementation, as well as updating CRM, is an important step for business. In order for this stage to pass without unnecessary problems and not bring a new headache, you need to understand in advance which option will be more effective (developing CRM from scratch or finalizing a ready-made system) and consistently implement it without missing any of the mandatory steps. From the study of business processes to the distribution of roles and functionality in the system and the choice of a user-friendly interface.
Be sure to study the metrics before and after implementation. Then CRM will benefit the business and put the processes in the sales department in order.
The Irwas team is always ready to advise you, give recommendations on which CRM is best suited and will pay off for your business, and, of course, develop a technological solution for you.